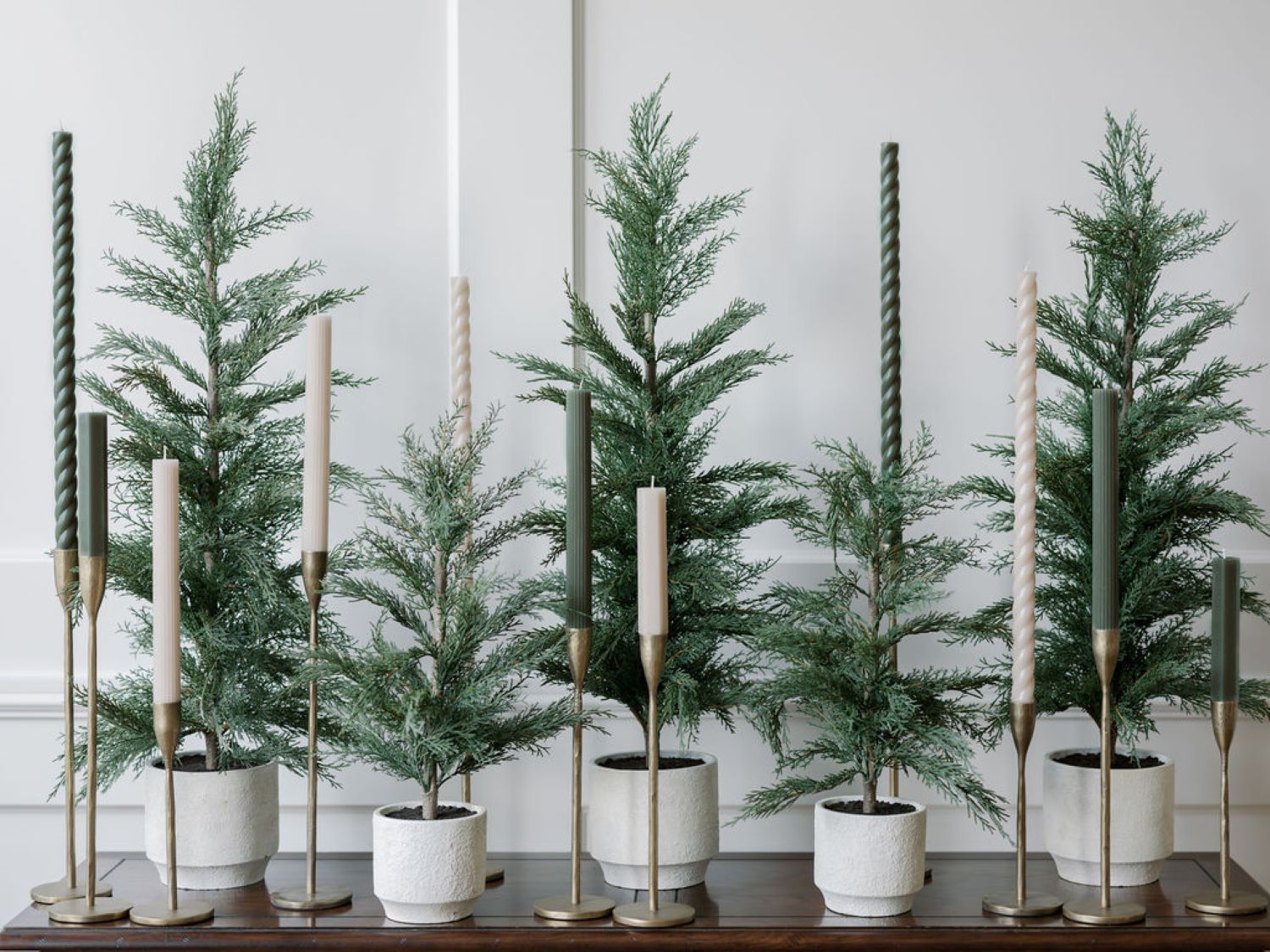 Deck the Halls!
Deck the Halls with Sinclair & Moore by CG Hunter: Unveiling Our Garlands, Ribbons, Wreaths, and Trees!

The holiday season is a time of warmth, joy, and the delightful task of decorating your home. While the Christmas tree traditionally steals the spotlight, there's a compelling case for extending that festive charm throughout every corner of your living space. Sinclair & Moore by CG Hunter is here to make that vision a reality, offering a range of simple, yet astonishingly lifelike garlands, wreaths, and trees that are certain to infuse every room with the holiday spirit.

Crafting Lifelike Cedar Magic
Our dedicated artisans have invested their unwavering effort and creativity into crafting our faux cedar products. The journey to perfection involved countless prototypes, resulting in garlands, wreaths, and trees that are so convincingly lifelike and natural, they'll have you doing double takes. Every stem is meticulously hand-painted, enhancing the classic evergreen with that signature golden-orange hue that you adore.

Garland Grace: Transforming Your Staircase
When it comes to spreading the yuletide joy throughout your home, your staircase is an inviting canvas. To determine the amount of garland needed to swag your staircase elegantly, begin by measuring the length of both the newel post and the railing. Then, multiply that measurement by 1.5 to ensure a beautifully draped effect. For an even more lush appearance, as exemplified in our design, consider doubling the amount of garland and intertwining two lengths together before securing them to your railing. This extra fullness will create a captivating and welcoming atmosphere in your home.

As the holiday season approaches, Sinclair & Moore by CG Hunter is here to help you deck the halls with an exquisite array of garlands, ribbons, wreaths, and trees that will transform your home into a winter wonderland. Let the spirit of the season shine throughout your entire living space and embrace the magic of the holidays with our lifelike decorations.