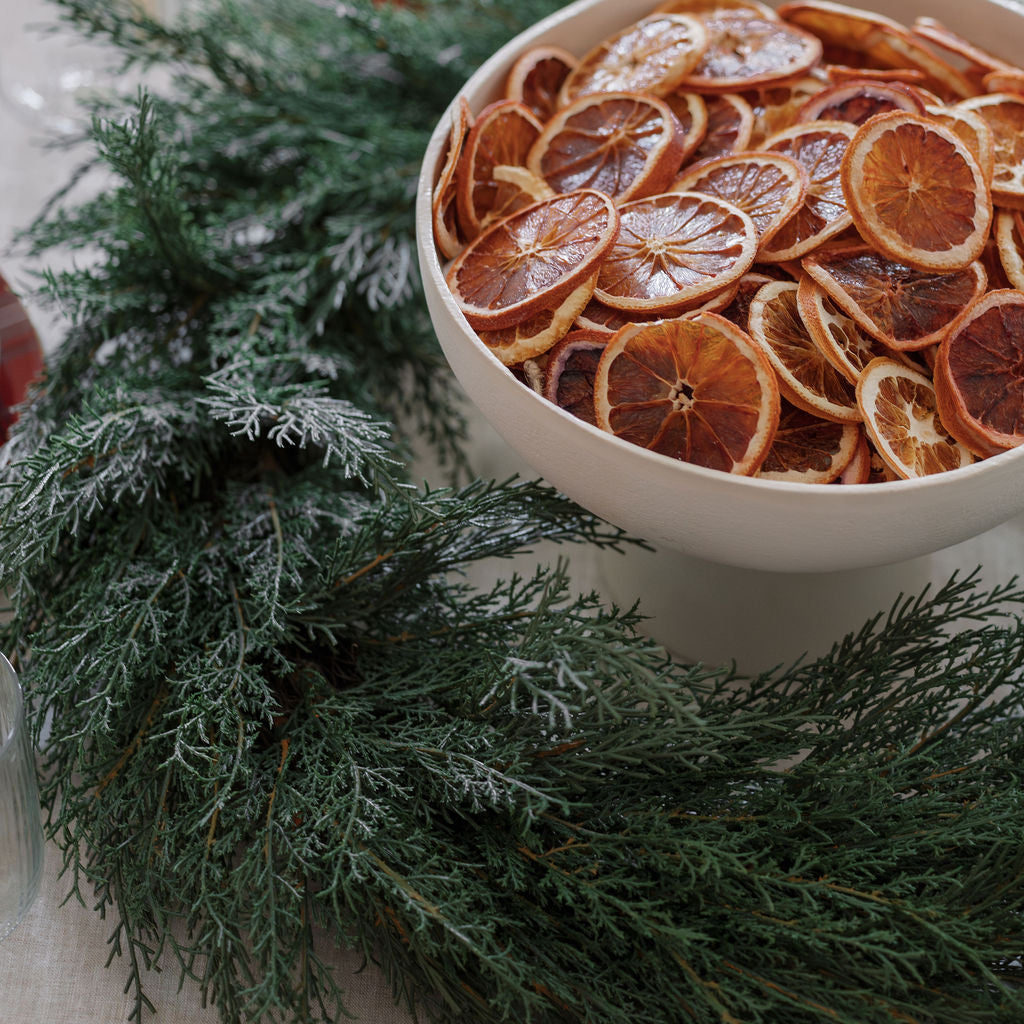 Citrus in Winter
Bringing a Zesty Twist to Your Décor: Citrus in Winter.

During winter, citrus fruits bring a refreshing burst of color and fragrance to your living spaces. Harness the vibrancy of these beautiful winter fruits by using dried citrus to infuse your home with a captivating zest. Sinclair & Moore shares with us how to incorporate this cheerful touch into your holiday decor and even a recipe on how to dry citrus. 

Citrus Garland Creation: Craft a stunning citrus garland by delicately stringing together dried citrus slices. Simply thread them using a needle and our beautiful narrow ribbon or twine, allowing the slices to dangle gracefully. This garland can be draped along a mantel, doorway, or any other area that could use a touch of winter brilliance.
Individual Citrus Ornaments: For a more playful and whimsical approach, hang individual dried citrus slices with our narrow or wide velvet ribbon. These mini citrus delights can be placed on your Christmas tree, incorporated into wreaths, or scattered around your home, adding a burst of fragrance and color.

Citrus Bowl Arrangement: Create a centerpiece that radiates abundant charm by layering dried citrus slices in a decorative bowl. The vibrant, sun-kissed hues of the citrus fruits will make for a captivating focal point on your dining table or coffee table. This arrangement offers a full, rich look that brings the essence of winter to life.
Discover the enchanting world of citrus decor and elevate your winter ambiance with the invigorating colors and fragrance of these cheerful fruits. With a touch of citrus, your home will exude warmth and vibrancy even during the coldest months of the year.