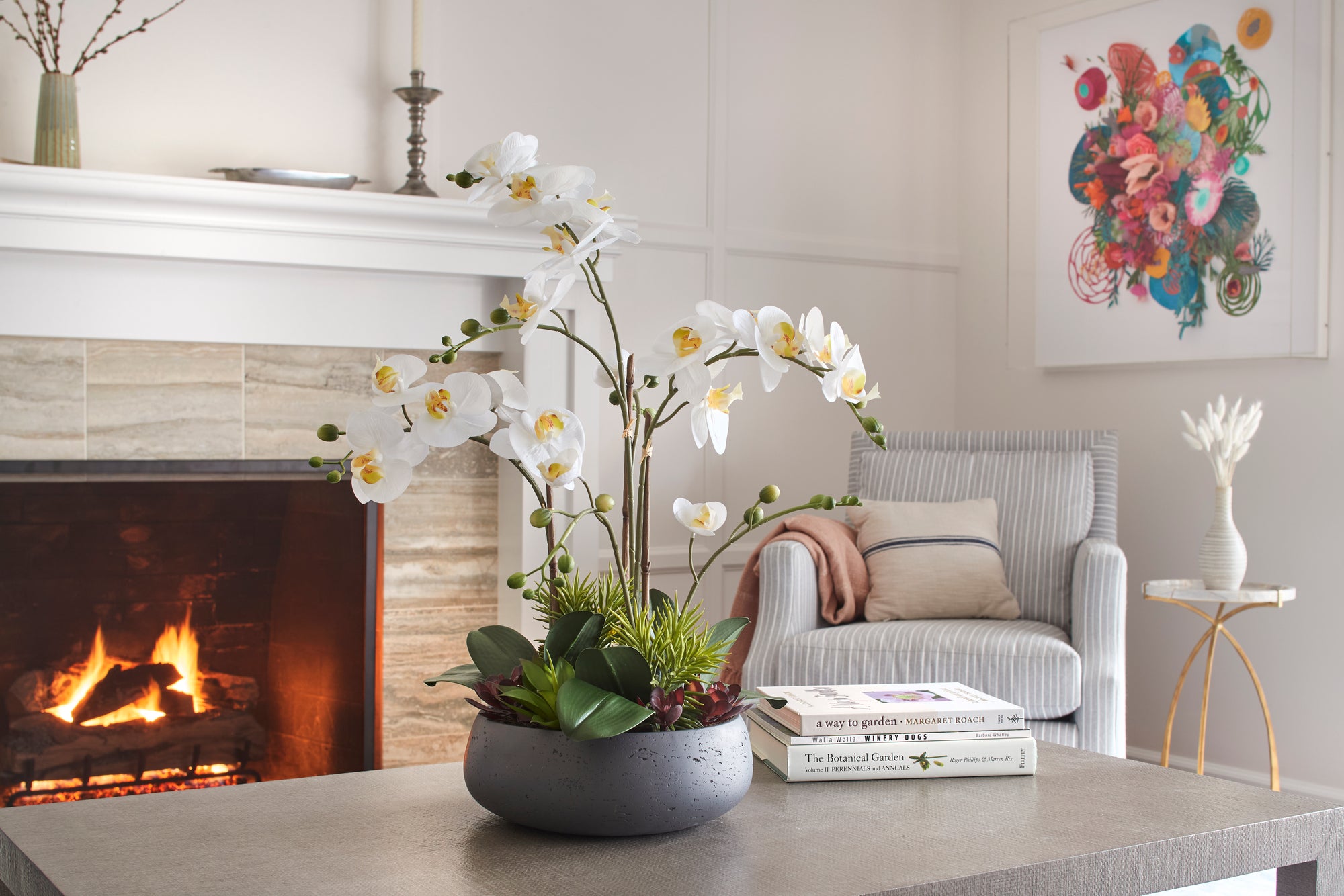 How to mix life-like artificial plants with real plants?
Interior designers recommend mixing faux plants with real plants as a great way to add some variety and interest to your indoor home or even for your airbnb, hotel, restaurant or office. Here are some tips on how to do it:
Choose plants that look similar: When mixing fake and real plants, it's important to choose faux plants that look as realistic as possible. This will help them blend in with your real plants and make the whole arrangement look more cohesive. CG Hunter's faux plants are the most realistic faux plants on the market.
Use faux plants as fillers: One way to use faux plants is to use them as fillers. This means using them for hard to grow plants like orchids or fiddle leaf fig trees or placing them in areas where you might not be able to grow real plants, such as in a dark corner or on a high shelf. No more worrying about the sunshine.
Use faux plants for accents: Another way to use faux plants is to use them as accents. For example, you could place a few faux succulents in a terrarium with real succulents to add some visual interest.  Our faux succulents come in modern pots and are perfect for your covered porches. 
Use high-quality faux plants: Finally, if you're going to use faux plants, make sure to invest in high-quality ones. Cheap faux plants can look obviously fake and won't blend in well with real plants. Look for ones made with high-quality materials and that have a realistic texture and color.