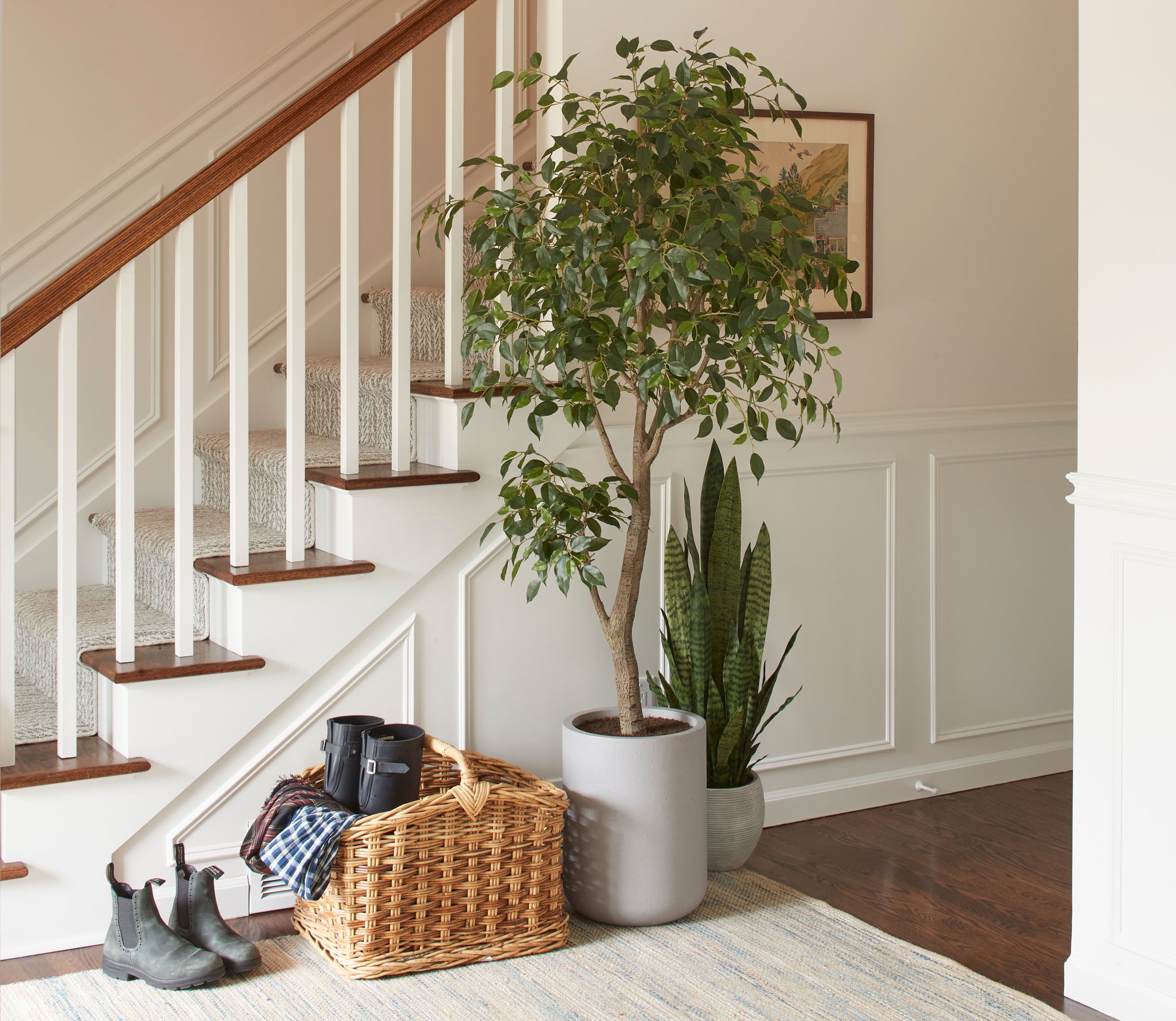 Feng Shui with CG Hunter Faux Plants
In Feng Shui, faux plants can be used to bring positive energy and enhance the flow of chi (life force energy) in a space. Here are some ways fake plants can help with Feng Shui:
They bring the energy of nature indoors: Even though artificial plants are not alive, they can still bring the energy of nature into a space. This can help create a more calming and peaceful environment.
They can improve the balance of the elements: In Feng Shui, there are five elements - wood, fire, earth, metal, and water. Fake plants can represent the wood element, which can help balance out the other elements in a space.
They can add color and texture: Faux plants come in a variety of colors and textures, which can be used to enhance the Feng Shui of a space. For example, a faux plant with red or orange leaves can represent the fire element, while a plant with round leaves can represent the earth element.
Real-life artificial plants like CG Hunter's plants and trees bring positive energy to every space.