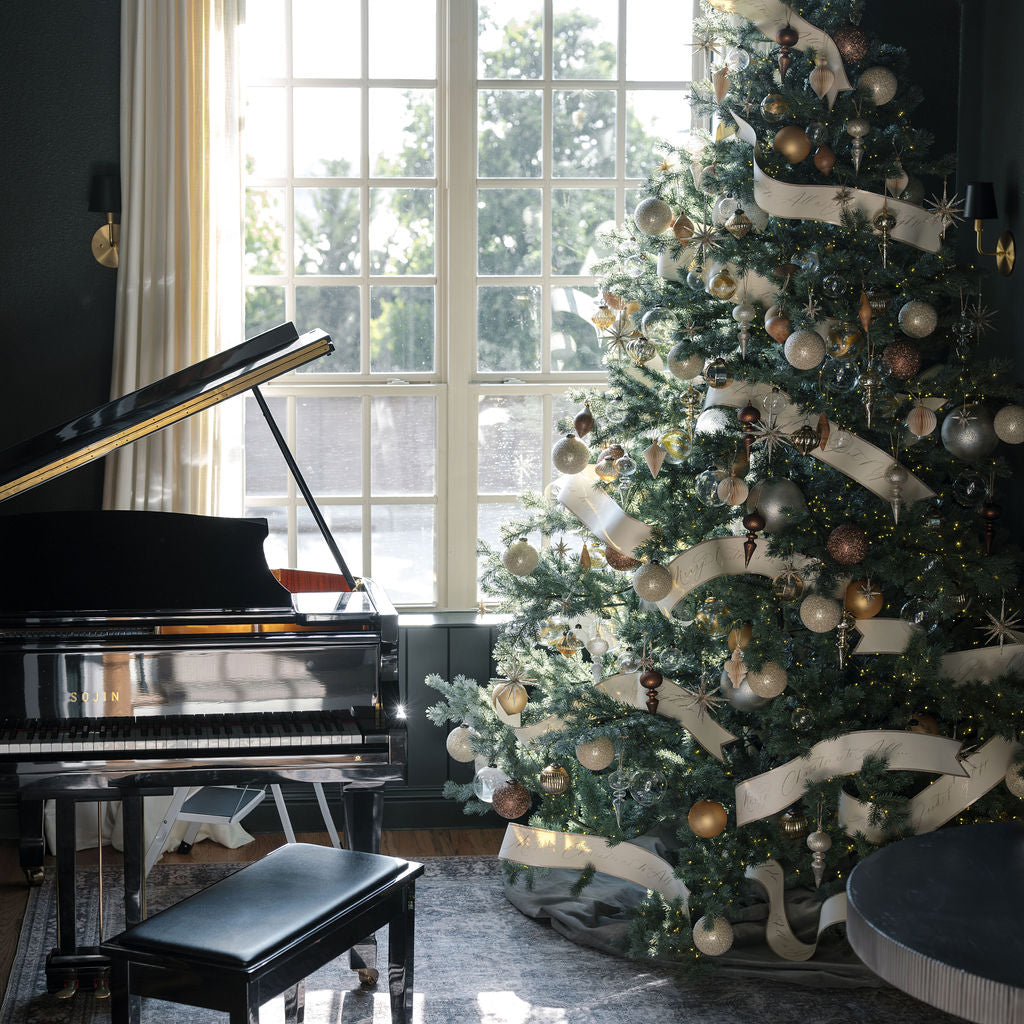 Sinclair & Moore Favorites - Midnight Star Collection
Midnight Star Collection: A Celebration of Faith, Hope, and Love.

Inspired by the timeless symbolism of the Christmas star - representing faith, hope, light, and love - our Midnight Star collection brings this profound meaning to life. It weaves together shades of sparkling gold and silver with earthy neutrals and natural textures, resulting in a refined design that exudes a warm and inviting ambiance.

Merry Christmas and to All a Good Night!
To make the holiday season even more enchanting, we collaborated with the talented calligrapher Aileen Fretz to beautifully letter the cherished words from this classic tale. These paper garlands can be artfully rolled, tucked, and interwoven into your tree, garlands, and wreaths, creating a seamless and fluid Christmas greeting. With glittered accents that perfectly complement our beaded ornaments and glitter stars, you'll effortlessly coordinate your decorations. For a tabletop display that's truly perfect, consider pairing them with our garlands, brass candlesticks, and floral society candles.

Experience the magic of the Midnight Star collection and let your holiday décor shine with faith, hope, and love.